Facts and Opinions are tablet-shaped objects that are briefly seen in Inside Out. They are transported in wooden boxes on the Train of Thought.
Description
The Facts and Opinions have rune-like symbols on them. They are easily mixed up, as Joy notes that they look very similar to each other. They apparently contain information; with Facts containing information that is always true, and Opinions containing information that is what Riley Andersen or other people think.
When Joy, Sadness, and Bing Bong arrive on the Train of Thought to journey back to Headquarters, Joy accidentally knocked over crates of Facts and Opinions. She quickly tried to put them back in their proper places, but Bing Bong noted that people confuse them all the time, and did not hesitate to put most, if not all, of them into a crate marked FACTS.
Trivia
Coming Soon!
Videos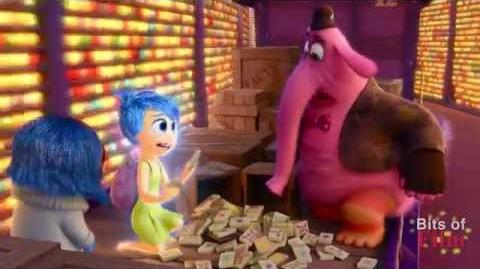 Ad blocker interference detected!
Wikia is a free-to-use site that makes money from advertising. We have a modified experience for viewers using ad blockers

Wikia is not accessible if you've made further modifications. Remove the custom ad blocker rule(s) and the page will load as expected.