The Cat's Emotions are five catlike emotions in the mind of the Cat. Nobody is at the console. They are just acting like cats. Cat Joy tries to play with the others, but Cat Sadness ignores Cat Joy, Cat Anger hisses, and Cat Disgust coughs up a hairball. Cat Fear walks on the console, making the cat afraid.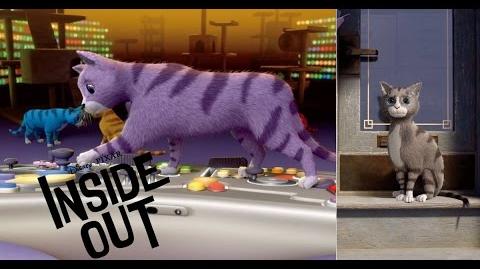 Ad blocker interference detected!
Wikia is a free-to-use site that makes money from advertising. We have a modified experience for viewers using ad blockers

Wikia is not accessible if you've made further modifications. Remove the custom ad blocker rule(s) and the page will load as expected.